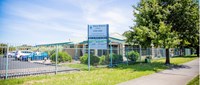 Narre Warren Clinic is located in the south eastern suburbs of Melbourne. We are a one-stop medical clinic with the facilities and staff to address your medical needs. Our GPs work in partnership with practice nurses and professional, friendly administrative staff to provide family medical services, physiotherapy, podiatry, immunisation and emergency services.
Xrays and ultrasounds are available at the same location, making it easy for you to get the best possible treatment. Pathology services are also provided at the clinic by Dorevitch
We invite you to come to us with any medical concerns or situation that may be weighing on your mind. From a simple cold or flu to a more serious condition, our trained doctors are here for you. Contact us today to find the best medical treatment and advice.
Narre Warren Clinic is now pleased to offer FULL BULK BILLING to our patients (with a valid medicare card and excluding dental). We also offer evening consultations for your convenience. Click here to see our hours.
Your personal health information
Your medical record is confidential. It is the policy of this practice to maintain security of personal information and to ensure that this information is only available to authorised staff. If you need access to your record please let us know and we can assist you.
Our practice supports preventative health care and from time to time we issue reminder notices regarding health services. If you do not wish to receive these notices please tell us. SMS text messaging is sent to remind patients of booked appoointment. If you do not wish to recieve these messages, please advise us.
Patient feedback
If you have a problem we would like to hear about it. Please feel free to talk to your doctor or the receptionist. You may prefer to use the suggestion box, or to email us at reception@narrewarrenclinic.com.au
For complaints about your health care you can contact the Victorian Health Services Commissioner.
Phone: 1300 582 113 Website: http://www.health.vic.gov.au/hsc/
Conference Room
Our conference room can accommodate up to 30 people. There is a kitchenette available with a wall oven, fridge and hot and cold water. Chairs, tables and whiteboards are also available. It is located in building two (specialist centre) and is upstairs for privacy. There is plenty of care parking.
Please contact the practice manager on 03 9705 4400 for additional information.